Paper Clutter? Put an End to the Piling & Shuffling Once and For All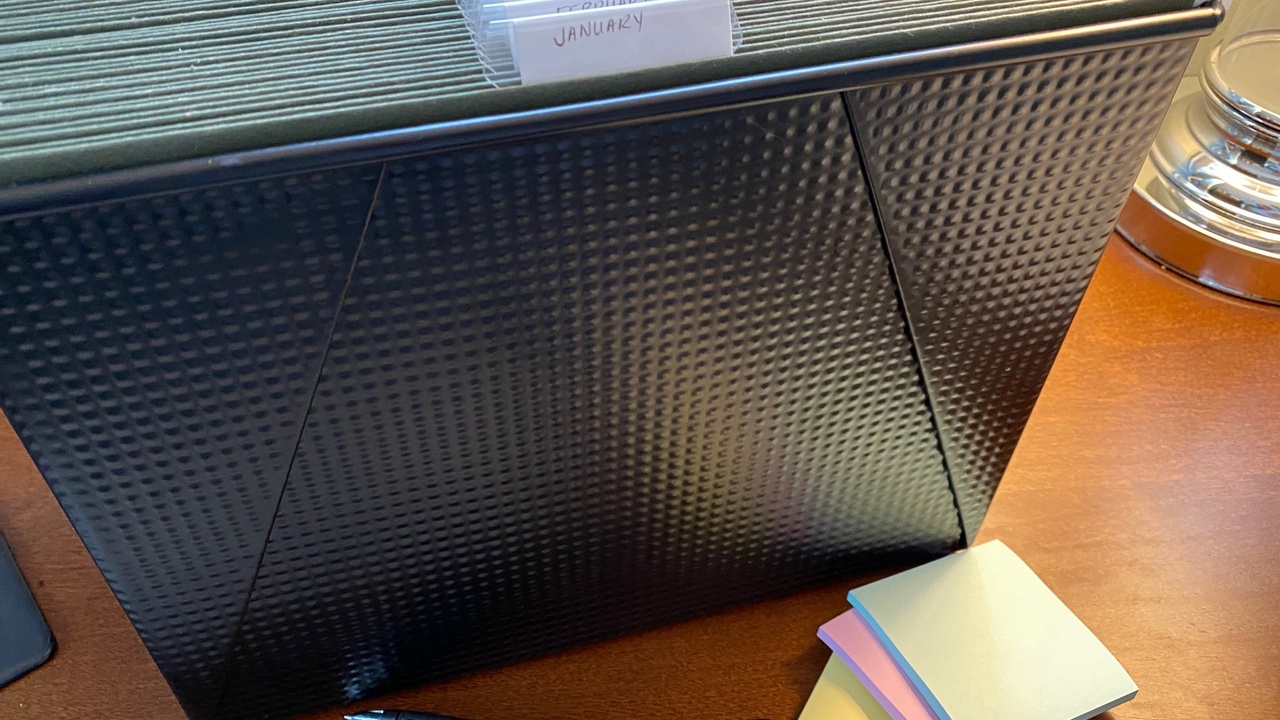 By using this simple system you can finally free yourself from the paper clutter cycle.
We've all been there. How did I get so behind in dealing with the papers? Why do I have three months worth of filing piled up? Where did I put that restaurant gift card? I don't remember getting that phone bill.
We move one pile of papers from the counter, to the table, to the desk depending on which surface we need to use.
Ugh, it's never ending frustration…and it's ugly.
By creating a system that is designed to capture all the paper coming into your house ahead of time, you and your family will know exactly what to do with each piece, as you handle it the first time, and then you will know where to retrieve something too.
First of all, let me say that I am not an expert or tax professional. Do not shred or trash anything based on this article unless you know you won't regret it. That being said, I'm a huge proponent for less is more, I'm not a paper hoarder and I haven't regretted it yet.
The "what you need" section below is a list of receptacles I use in my home to house all the paper. These items are listed in the order most used. You do not have to use these exact receptacles but you must have a designated place for everything.
Papers that don't have a pre-defined home end up in a pile on your counter.

SHANNA
What You Need
Recycle Bin
Trash Can
4 Compartment Desktop Sorter
Portable File Box with Hanging Folders
2 Drawer File Cabinet with Appropriate Hangers and Folders
Small Fireproof Box
1. Recycle Bin & Trash Can
Start with the incoming mail and other papers by immediately sorting the junk or recyclables from the rest.
Put the recyclables in the recycle bin and the trash in the trash can.
Do this as you come into the house with the mail.
Be ruthless with this first sort.
Tip* Please don't kid yourself that you're going to read this or that later -when deep down you know you won't; it is just future clutter.
Tip* My husband does this step, he gets the mail and puts all the catalogs and other advertising in the recycle bin before I even see it.
2. Four Compartment Desktop Sorter